We are edible insect ambassadors.
Our mission is to raise appreciation and awareness for edible insects through delicious, educational, and creative programming. Our work has been featured on the Smithsonian Channel, New York Times, NPR, Food and Wine, Live with Kelly and Ryan, Forbes, and Gizmodo, as we help explain why the United Nations endorses edible insects to address the issues of food scarcity and sustainability.
We strive to introduce edible insects and normalize them in America as a sustainable source of protein that can be found in your pantry, eaten as a snack, and beautifully plated by chefs.
We are currently on our Spring College Tour and hope to see you somewhere in America! We are also booking for the Fall/Winter of 2019/20. Please contact us if you're interested in receiving more infomation.
We couldn't think of a better way to spend April Fool's Day than by returning to Live with Kelly and Ryan! Please tune in and join us at 9am on ABC for our segment:
"Fooling Around with Bugs"
We are honored that James Beard Winning food.curated. shared our story in our favorite video feature ever! This video not only shares our mission and highlights our food, but also shows the colorful personality of our Executive Director and Chef Joseph Yoon. You can visit food.curated's website to read more about this piece by clicking here! This will be airing on NYCTV on April 4th. Please enjoy and share!
Our college tour has been incredibly rewarding, and it's truly been an amazing experience. We're grateful to share our work, engage with the students, pose challenges, tour their laboratories, and explore funding opportunities to continue our research together.
Scroll below to see slide shows from the schools we've already had the privilege to visit this year.
Feb 8th-15th - Montana State University, MT
Mar 5th-10th - San Diego State University, CA
Apr 3rd-8th - Purdue University, IN
Apr 8th-10th Ann Arbor, MI
Apr 13th - American Museum of Natural History's Earth Fest, NYC
February 8th-15th
Montana State University Residency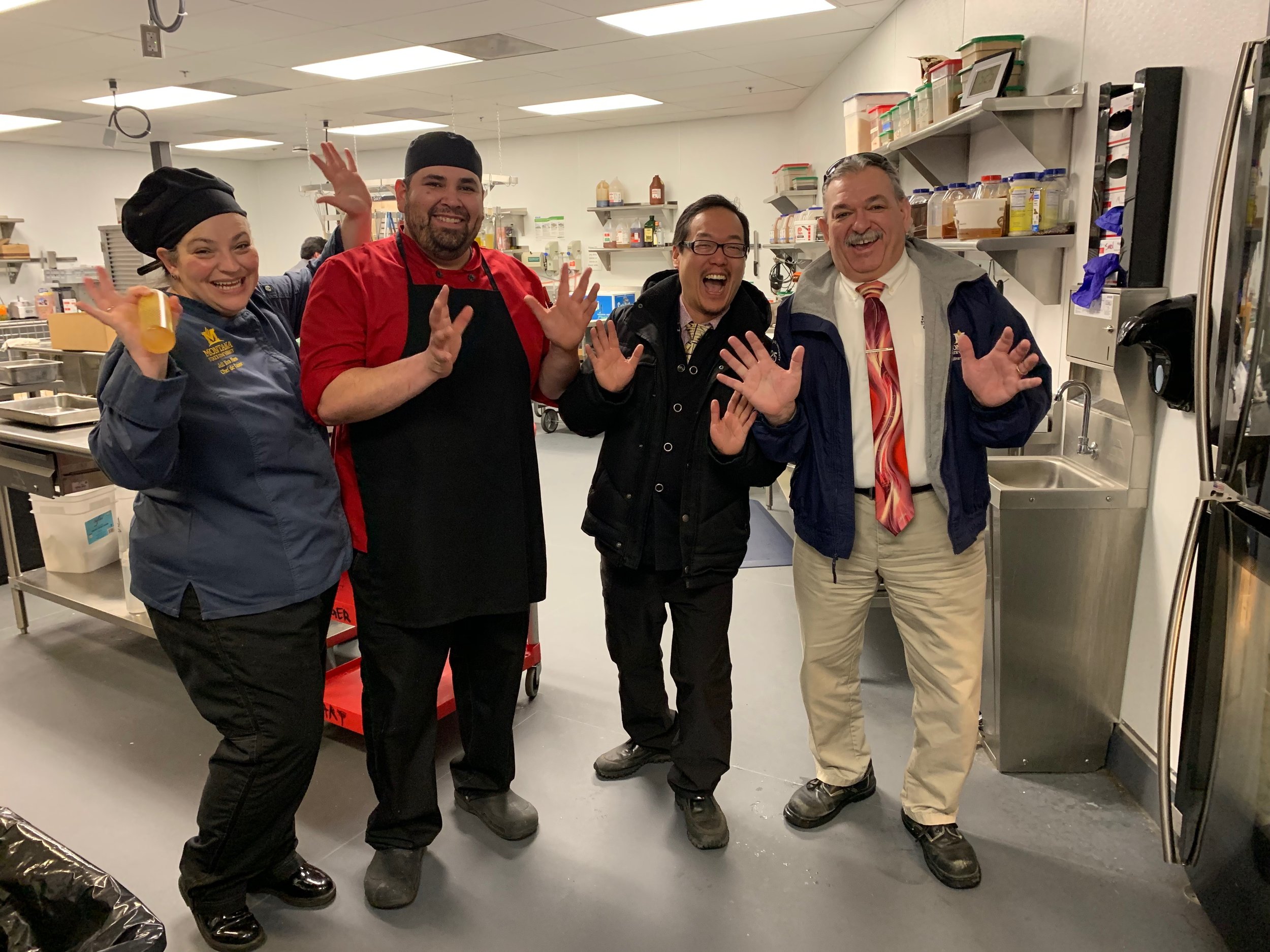 March 6th - 10th
San Diego State University Grant
Chef Joseph Yoon was featured on two episodes of Smithsonian Channel's #BugBites
This is one of the favorite pieces we've read that covers our narrative and point of view.
New York Times Style Magazine
Atlantic Journal constitution
A wonderful piece that covers our involvement at the Eating Insects Athens Conference.